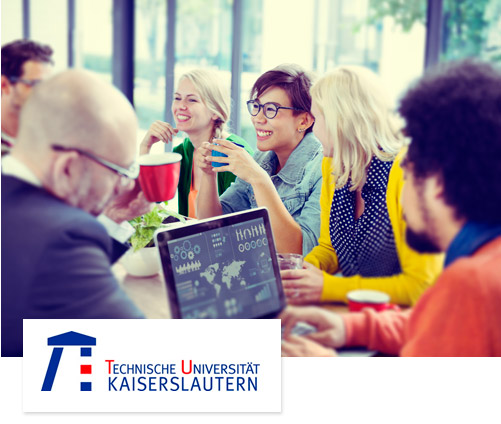 In all areas covered by Westpfalz Wireless, the Eduroam network, supported by the University of Kaiserslautern, is also accessible. Students with a corresponding account can access Eduroam via Westpfalz Wireless without temporal limitation (this goes for the cities and municipalities that partake in this project, as well as for businesses, stores and other facilities that provide Westpfalz Wireless at their location).
It is the aim of Eduroam that employees and students do not need to apply for guest access once they are situated at a different university, but to enable them to use their familiar data to log in for guest talks, semesters taken abroad, business trips and so forth. By now, almost all European countries partake in Eduroam and more and more universities of the respective countries are joining their research networks. Meanwhile, supporters can also be found outside of Europe, namely in the Asian-Pacific region (e.g. Singapore) and North America (USA, Canada).
Westpfalz Wireless supports Eduroam, for example in order to enable access even beyond the campus.
More information on Eduroam:
http://de.wikipedia.org/wiki/Eduroam
https://www.rhrk.uni-kl.de/wlan